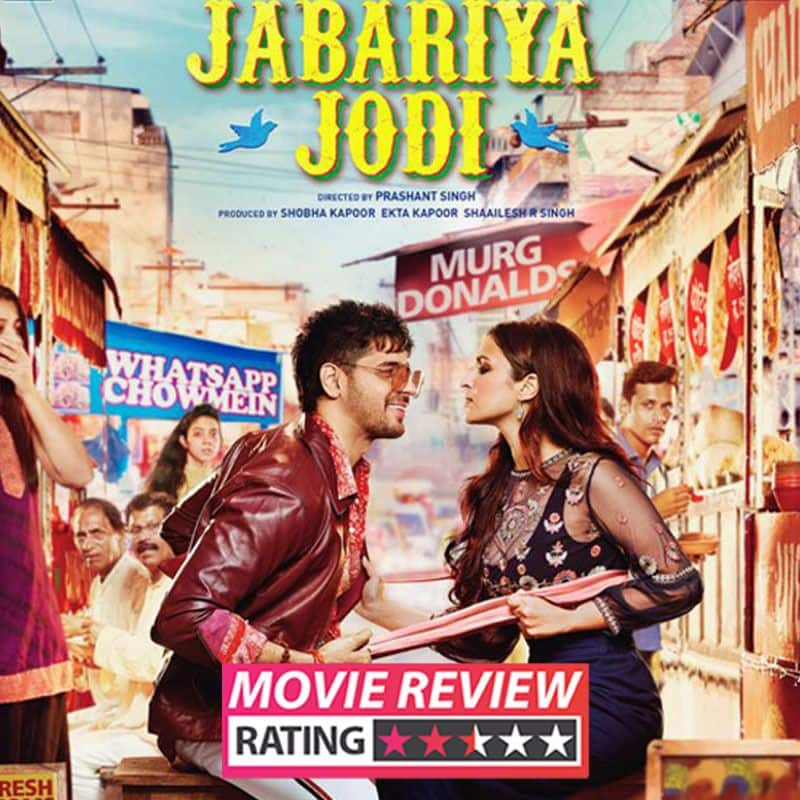 After multiple delays, Sidharth Malhotra and Parineeti Chopra starrer Jabariya Jodi is finally hitting the screens this Friday at the ticket windows. The romantic comedy venture, which was earlier titled Shotgun Shaadi has been in the news since 2018 and was earlier slated to release on May 17, but to avoid clash with other films, the makers finally chose August 9 as the final date and the cherry on top is that it's a solo release for the film. Even the trailer with its quirk and mass appeal managed to garner the right buzz. But is the Sidharth Malhotra and Parineeti Chopra starrer worth the watch? Check out our review here!
What is it about:
Based on Pakadva Vivah that prevails in Bihar and some smaller town in India, Jabariya Jodi narrates the story of a thug (Abhay Singh) who kidnaps grooms in order to help them avoid paying out heavy dowries for their wedding. With the entry of the heroine, his whole ambition in life goes topsy-turvy.And not because he is madly in love but because inka focus "bistar se zyaada kursi pe hai". What ensues though is a battle or hearts and the girl (Babli Yadav) turning the kidnapper.
What's hot:
Sidharth steps into the role of Bihar ka goonda and pulls it off convincingly. Be it his flair in multi-coloured shirts and gamchas or the delivery with which he throws witty on-liners, Sid's first rustic act deserves a pat. Even Parineeti does justice to her character with pitch-perfect diction and makes it seem effortless. SidNeeti's chemistry is a treat to watch too. Slow claps are reserved for Aparshakti Khurana and Sanjay Mishra who light up the screen with their comic timing and punches.
What's not:
The screenplay seems lazy and the editing, shoddy. Directed by Prashant Singh, the film wobbles at points and misses the plot more times than not. Especially the second half which beats around the bush for its entire duration without any plot device. The effort to soften the blow of social evils like dowry and forced marriage with comic intervention is note-worthy but debatable at best. And while Pari has caught hold of the accent, Sid's is inconsistent. The film is also replete with one too many forgettable songs. Even the climax overstays its welcome with predictable sequences and dialogues.