Six years after the black comedy Delhi Belly, writer Akshat Verma is back with his  directorial debut, Kaalakaandi: a black comedy-cum-thriller based on bizarre events that happen in one night.
Saif Ali Khan plays the main lead while Sobhita Dhulipala, Akshay Oberoi, Isha Talwar, Deepak Dobriyal, Vijay Raaz, Kunaal Roy Kapur, Shenaz Treasury, Amyra Dastur and Neil Bhoopalam form the supporting cast. With an ensemble and such an eclectic mix of cast in hand, Akshat says each day was exciting and unpredictable.
"All these actors have a different way of working and approaching their scenes and I needed to configure my direction style to what they would bring. Some actors get their takes early, whereas some actors warm up so I had to calibrate myself to working with whatever works best for me. But it was great fun, I was so lucky to have them," says Akshat.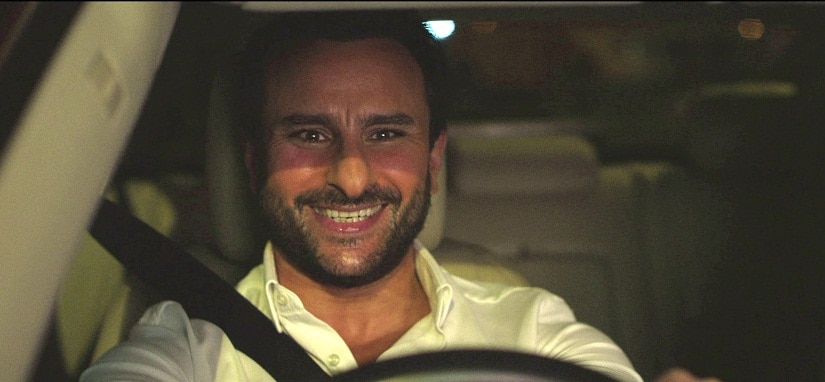 If Delhi Belly was set in a grungy part of the capital, the Delhi-born director this time shifted his narrative to Mumbai for Kaalakaandi. Inspired from a real moment, the film was shot over a period of 42 days, or rather 42 nights, all over Mumbai – Bandra, Carter Road, Colaba, by the docks, Andheri — exploring different parts and different social stratas of the city.
"It is a Bombay story completely. It is about six people who are possibly having the worst night of their lives and whether they make it through or not," reveals Akshat. "The challenge was in the writing and structuring to see how the three worlds would sit together; it was easier to shoot in Bombay at night. Just that we were shooting with rain and that complicates things. So we had rain machines all the time and actual rain to deal with.  It becomes very exhausting, it isn't comfortable and warm."
The writer-director roughly translates the title to mean when things go completely upside down, or disastrously wrong. Kaalakandi is a Marathi slang word meaning, "Sabkuch gadbad ho gaya" or a "big mess" that the characters find themselves in this story that takes place over the course of one night.
While Akshat is tight-lipped about the "wild" plot as the trailer suggests, he said, "It's about who we really are as people when nobody's looking. I wanted to explore people in situations that are not normal, situations that push people on top as that is when people really reveal themselves," he explains, furthering, "The first notion of the story came from a little snippet in a newspaper in Los Angeles, which I can't reveal because it is a part of the story. I then started working backwards constructing the story."
A huge admirer of Saif's work, Akshat says, he took "two years and five minutes" to get Saif to do the film.
"I wrote the script with Saif in mind but after I wrote it took me around two years to get to him. I was walking on Carter Road in the middle of the night and I wrote him a text introducing myself. I further wrote that I have finished writing a script and that I would love to meet him to take the material to the next level. I didn't get any reply then but it was after two years I had texted him [again] and within five minutes of the meeting he said let's do it," says the director.
"Saif just loved the world, the story and the character. He felt that it pushed and challenged him. He is an incredible actor and performer. He is going to surprise people, it was so much fun working with him," he added, not bothered about the actor not having a good run at the box office.
"I am willing to do tons of films with Saif. He's a phenomenal actor. This is the whole thing with stardom is, it is out of your hands and this is why stars have the power they have because when something works they get the credit for it but when a film fails, multiple things fail — the writing, directing, budget. We put failure at the doorstep of the star. Saif's enjoying his work, and the best phase of his career will come now," says Akshat.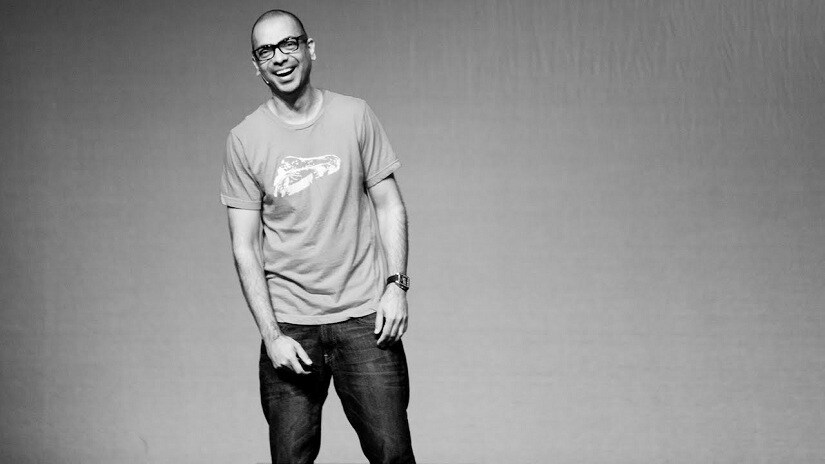 Kaalakaandi was supposed to release on September 8 but got delayed due to censorship issues, and it finally got the clearance after going through FCAT (Film Certification Appellate Tribunal). The Central Board Of Film Certification (CBFC) had reportedly ordered a staggering number of  73 cuts in the film. A CBFC source had then commented that the film was a dictionary of dirty abuses setting an all-new benchmark of expletives, making Delhi Belly look like a Disney film.
However, Akshat says that they had a pleasant experience while dealing with FCAT. "Pretty much all the cuts were taken out and we just had three word replacement. It's encouraging to see that there is recourse," says the director, further adding, "I feel censorship as a notion is inherently wrong. You can't police your population, you can't treat your citizens like your children. They should be free to make their choices in terms of what they want to read, write and watch. When you suppress something, people get angry, they burn theatres down… Same thing happened with Delhi Belly. How can the world turn upside down because of people swearing on screen?"
He continues, "Writing, storytelling cannot change the world. We are one of the youngest countries and if we teach the population to not question, not look at things in a new way, we will become country that is afraid of ideas and that's like holding a whole generation and country back. Filmmakers will stop exploring ideas out of fear. (Commenting on the Padmavati issue) Next time somebody will hesitate to look at our history again.